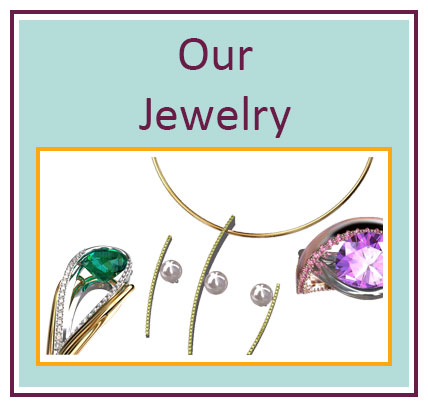 Greg and Kanae's Jewelry and Art is home to Greg Neeley Design and Kanae Fukuhara.com. Greg Neeley is an internationally renowned jewelry designer and Jeweler. He has won multiple international jewelry design awards including two Saul Bell Design Awards in the "gold and platinum" category. Greg's designs are a combination of innovative, even patented techniques that go outside traditional restraints while exhibiting expert jewelry making techniques and masterful craftsmanship.

Kanae Fukuhara is an internationally renowned stone sculptor and designer. Her sculptures exhibit an eye for balanced form and beauty. Kanae has a line of jewelry focused on fashion. Kanae believes in the freedom and comfort of design and presents gemstones in a way that accents the gem's beauty without traditional "claws" that Kanae feels uncomfortably grip the gem. Kanae's designs ae strikingly beautiful and innovative.

We make our jewelry in house here in Georgetown. Our beautiful and state of the art jewelry work space provides the latest in jewelry making equipment and technology. Together with Greg's 40 years experience in jewelry and metal work, literally anything we can imagine is possible. We are proud to present jewelry that is not a "product", our jewelry pieces are "art" and beauty, handcrafted by us.