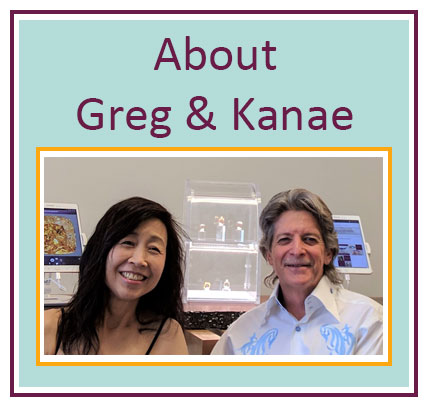 Greg Neeley and Kanae Fukuhara are a husband and wife team. They own and operate Greg and Kanae's Jewelry and Art in Georgetown, Texas, where they also make their home. Greg has been working in jewelry and art all his life. He has over 40 years' experience in jewelry and sculpture design and manufacturing.

Kanae has experience in music and art since her childhood in Japan. Kanae began piano lessons while in kindergarten and her abilities in music, the English language, and design attracted the eye of Panasonic Corporation of Japan. While at Panasonic in the musical instrument division, Kanae traveled around the world demonstrating and advertising the "Technics" brand Digital piano/keyboard. Her experiences gave her an invaluable foundation of art and culture. Early in the new millennium, Kanae became interested in stone sculpture. She began study with a group of artists in Colorado. The Marble Colorado symposium, "Marble/marble (founded and operated by prominent stone sculptor Madeline Weiner) is a gathering of artists from many countries sharing and studying stone sculpture. Kanae has attended this symposium most of the last 10 years.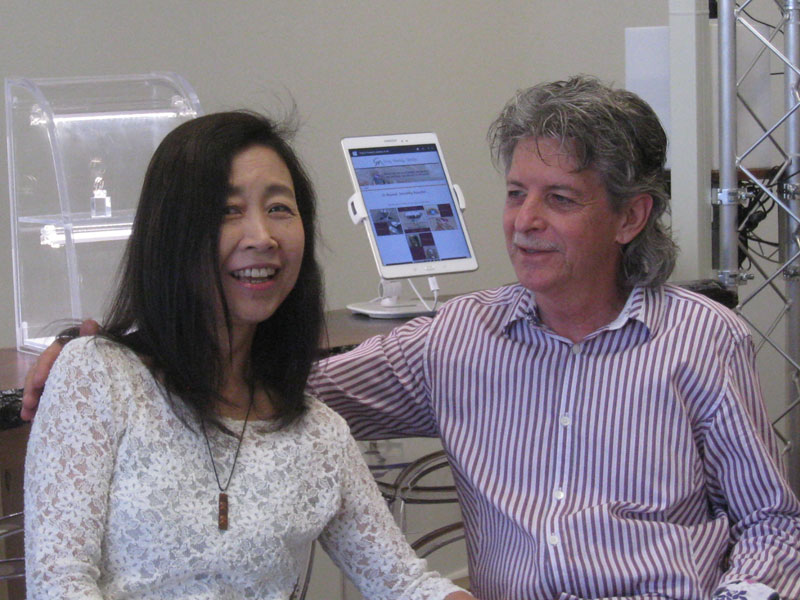 Greg and Kanae met in 2014 at the Marble/marble symposium where they discovered that they had much in common. In 2015 they both moved to Austin Texas, Kanae from Osaka, Japan and Greg from Southwest Colorado. They were married and moved to Georgetown. In 2017 they began work on their latest collaboration, "Greg & Kanae's Jewelry & Art". Greg and Kanae designed and built the entire interior by themselves, paying close attention to the energy and fine details present in the gallery.

Kanae has discovered the wonder of gems and precious metals. This has led her to design a line of jewelry on her own which is on display at Greg & Kanae's Jewelry & Art.

Greg and Kanae continue to collaborate, working together with one another's designs as well as a new line of jewelry.

You can learn more about Greg at: www.gregneeleydesign.com
You can learn more about Kanae at: www.kanaefukuhara.com