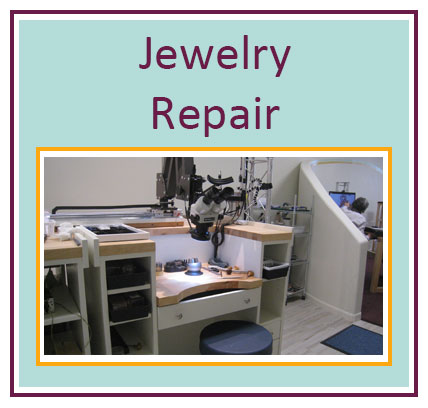 Serving the Austin Jewelry Repair needs of the community, Greg speaks about his jewelry repair as creating an "INVISIBLE REPAIR".

"I have over 40 years of experience in all areas of jewelry design and manufacture. This experience, together with our state of the art equipment make almost any repair not only possible but "invisible". A repair done correctly should be "invisible". Repair should also be durable, effectively solving the problem while returning your treasured piece to its original beauty and luster."

At Greg and Kanae's Jewelry and Art we believe that competent and expert jewelry repair is an essential service to our clientele and the jewelry repair needs. Our full-service, modern facility and Greg's knowledge and ability with jewelry of all types and styles give our clientele unmatched service in every area of repair and restoration. Greg has worked with all types of metals and gems; Platinum, Gold, White Gold, Pink Gold, Turquoise and Silver, Bronze, Pewter, Tin and Stainless Steel. We also provide electroplating for all types of metals. Whatever your repair needs are we will expertly and reliably repair and restore your treasures beauty and security.